Hello, so nice to meet you!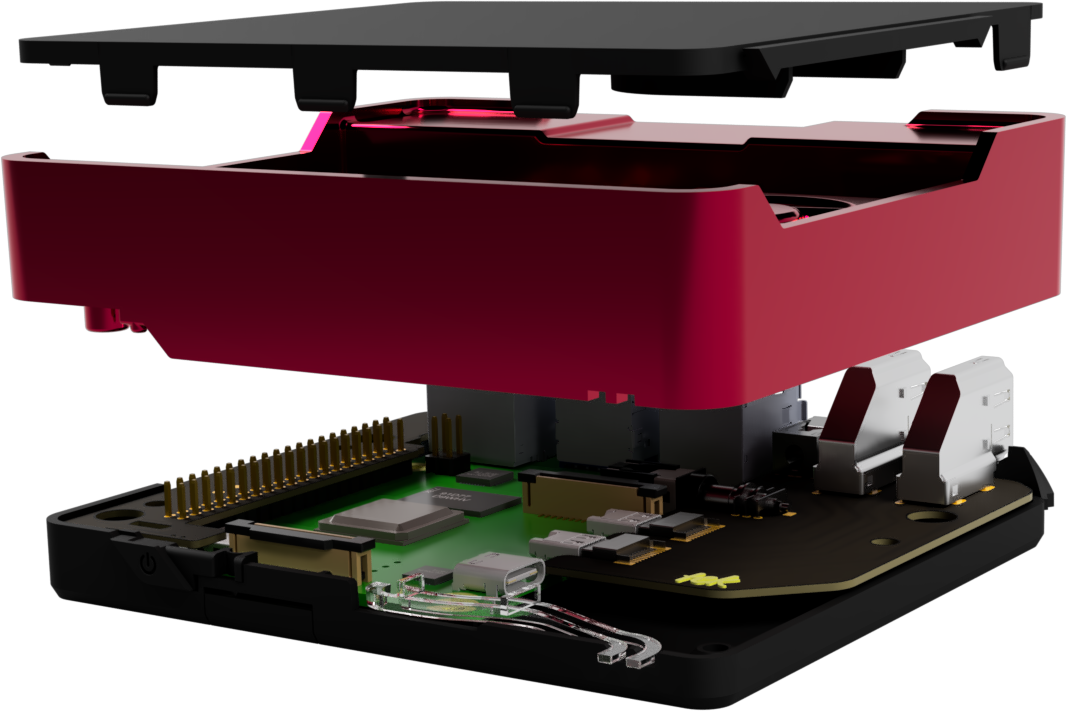 Multi-function programmable power button
Concealed MicroSD Card
Power/Activity LEDs elegantly visible
Intelligent power control
Full size HDMI connections
Efficient directional cooling
Full GPIO Access
HAT compatible
IR receiver & transmitter built-in
Flexible mounting options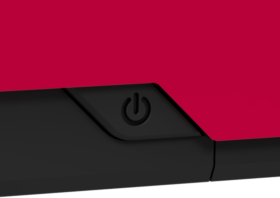 Multi-function power button
The Rigsby features a 'power'full power button. Easily repurpose our default actions to your liking. It can even be configured to kick off your own custom scripts!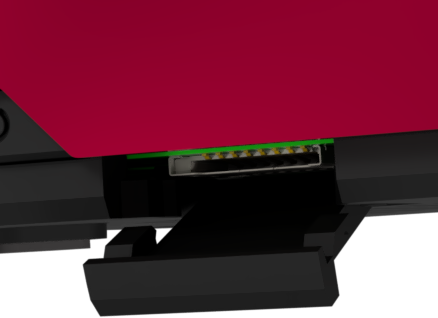 Concealed MicroSD
Out of sight and out of mind... but not out of reach! Our innovative latching MicroSD door protects the MicroSD Card while still maintainaing accessibility.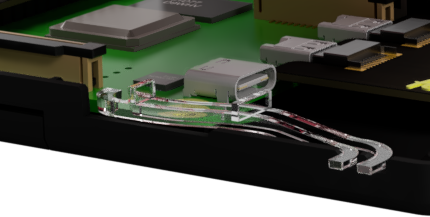 Fully visible LEDs
Painstakingly designed light pipes allow us to thoughtfully relocate the Raspberry Pi's power and activity LEDs while ensuring full visibility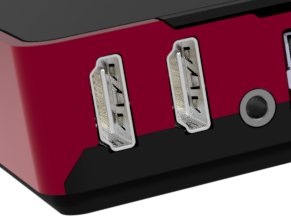 Full Size HDMI connections
No more hunting for overpriced MicroHDMI to HDMI cables! Our case provides full-size HDMI connections.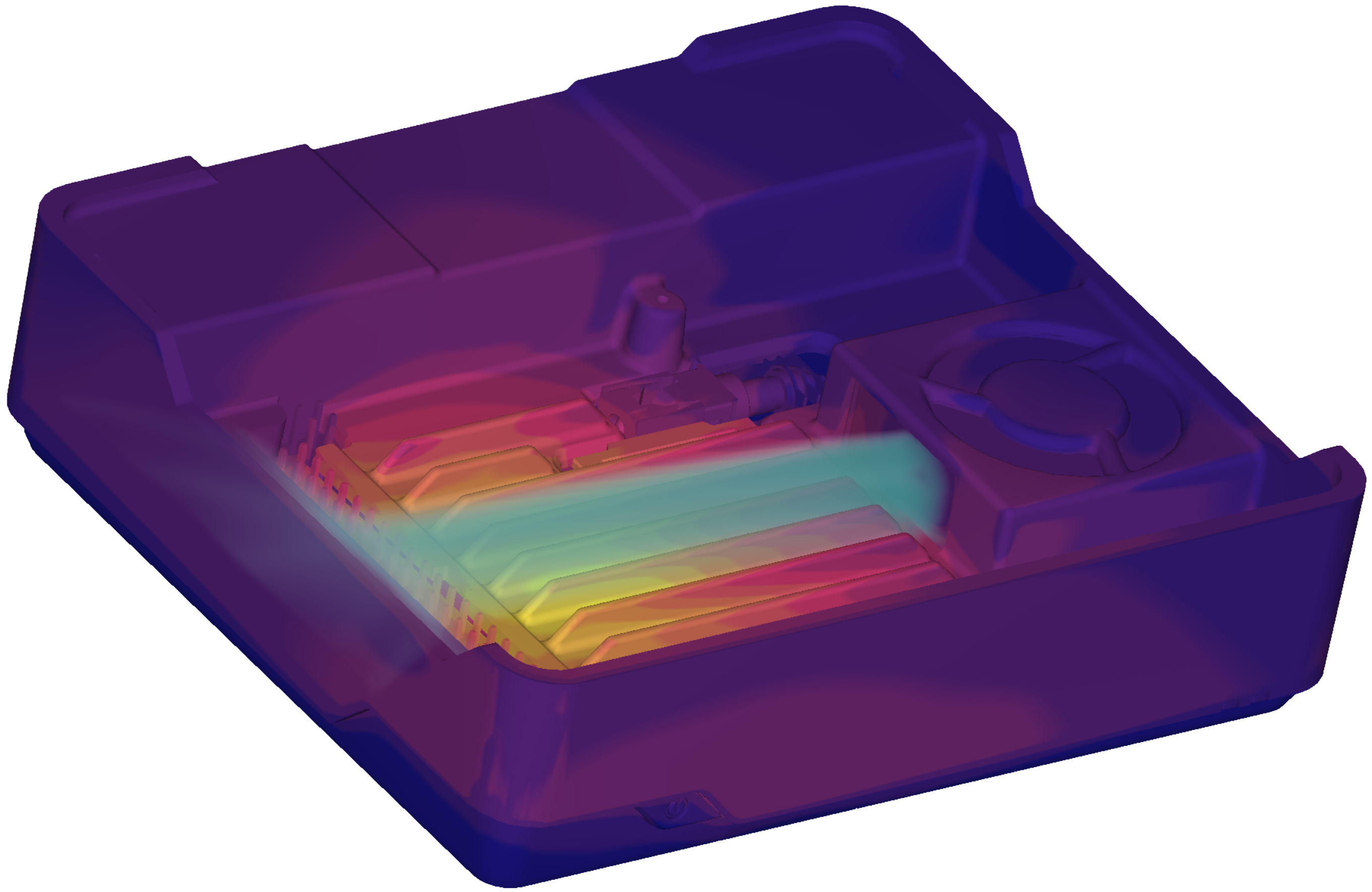 Efficient Cooling
Designed with a focus on cooling. Aluminum body provides optimal passive cooling with directionally vented cooling for max performance.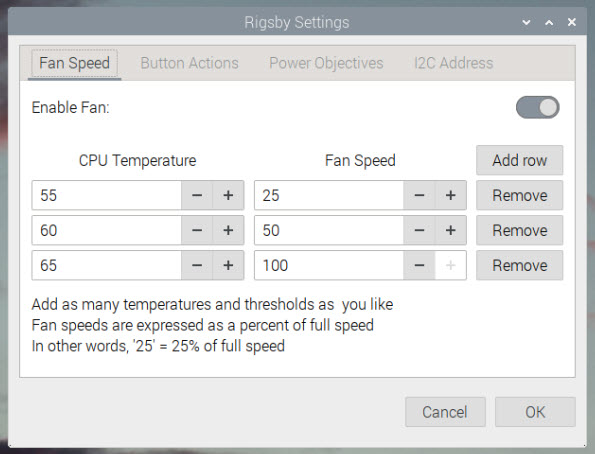 Intelligent Controls
Rigsby puts you in control. From versatile fan controls to a watchdog timer ensuring system availability, even in the event of a complete stystem freeze.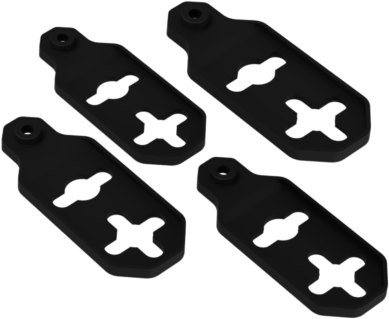 Flexible Mounting
VESA Mounting, under-desk mounting, wall mounting... mounting adapters are included with every thin-client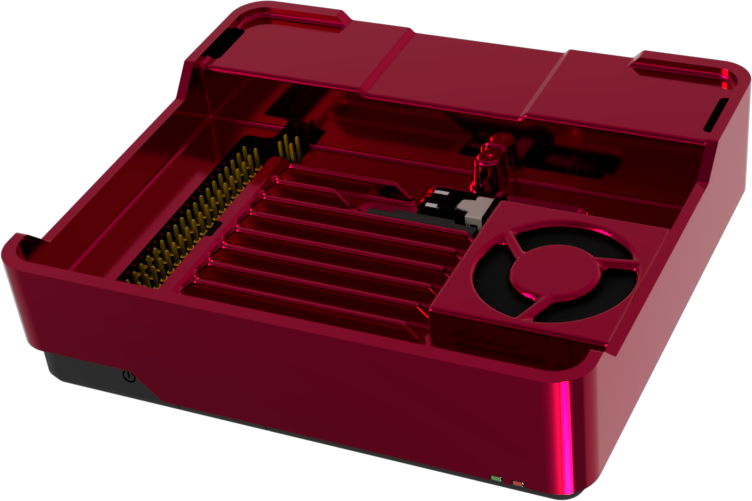 Plus More!
Full GPIO Access
HAT Compatible
IR receiver & transmitter